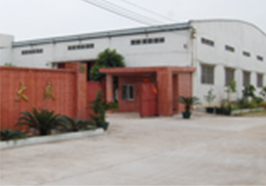 Jiangmen Dasheng Metal Products Factory (stainless steel pipe factory) is a production and sales as one of the private enterprises, after 10 years of mutual efforts by everyone from the original 7 people to the present 50 employees. Plant and equipment have changed a lot compared with the original, the production equipment from the original 2 to 14 now. The production capacity has grown from 10 tons per month to about 200 tons.
Although these achievements are insignificant compared with many large enterprises, but combined with their own situation, in their own funds through the leadership of the unit in management, management and the continuous efforts of the majority of employees, the enterprise in recent years to improve production and sales.
In the development at the same time, we pay close attention to quality and technology, in 10 years of operation and many customers can maintain good relations of cooperation, product quality has been unanimously recognized in the industry. These are and the factory usually strict requirements and management inseparable, over the years I plant has been carefully managed, carefully managed, the company's business is expanding, products in the quality and after-sales service and other aspects in the peer to win consistent praise, can save a foothold in this complex and changeable market...
CONTACT
US
To provide our customers with satisfactory service

0750-3636751 / 3636759

0750-3636768

jmdasheng@163.com